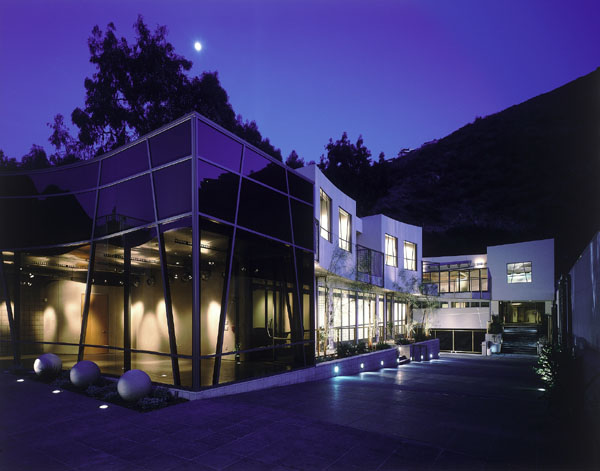 Located near the gorgeous seaside of Laguna Beach, CA, [seven-degrees] is one of southern California's most unique event venues. For the last ten years, [seven-degrees] has been known as a forward-thinking multi-purpose "idea lab;" [seven-degrees] combines the creation and exhibition of original artwork by providing subsidized artist residencies within an exhibition and event space.
Artists are invited to have their work featured in the wide array of events that [seven-degrees] plays host to every year. The 25,000 square foot facility, which incorporates hundreds of seven-degree angles into it's remarkable design (hence the name), is known for treating each event like a work of art in it's own right, and for holding some of southern California's most exquisite events. [seven-degrees] has been featured on MTV's hit reality shows, Laguna Beach: The Real Orange County and My Super Sweet Sixteen. (On My Super Sweet Sixteen, [seven-degrees] hosted a 'jungle themed' party complete with a live tiger, panther, monkey and fox.)
Winner of the Bride's Choice Awards 2011, a best of pick for The Knot three years in a row, and recipient of a perfect rating from Project Wedding, [seven-degrees] is most widely known for hosting extravagant weddings. However, the venue holds over 100 different kinds of events throughout the year, including corporate events, bar mitzvahs, birthday parties, awards ceremonies, fundraisers, performances and an annual art walk held the first Thursday of every month. The venue itself is divided into different sections, including a front gallery, the main driveway, and a lovely terrace area that is ideal for weddings. The terrace area features lush gardens and shimmering waterfalls, and can be utilized for summer and winter events–thanks to a large heated tent complete with color lighting. The crowning feature of [seven-degrees] is their large Media Lounge–a dynamic space that was designed to be like a blank canvas: it can be transformed to fit any sort of event imaginable. Over the years, the Media Lounge has been transformed to an under-the-sea playground and to a candy land that could rival Willy Wonka's.
The [seven-degrees] event planning team includes full-service planning, design and production services, as well as an in-house catering team, floral and décor team. In-house audio and visual capabilities include retractable large-screen projection systems, plasma and LCD screens, zoned sound system, video capture and broadcast capability from digital cameras located throughout the facility and intelligent lighting systems including full-room color wash capability. [seven-degrees] is also known for their "Shared Forever" program, which allows guests to share their photos before and during events.
The most unique aspect of [seven-degrees] is the artists' work/live studios. Mark Orgill, one of the original founders of [seven-degrees], wanted to create a space in which an artist would be able to show their work and interact with prominent customers–all while being able to avoid the tricky politics of the art world. Orgill's vision was a success, and today, artists of all disciplines from all over the world come to live and work at the [seven-degrees] artist residencies.
Over the last ten years, [seven-degrees] has hosted events ranging from a the launch party for the Rolls Royce "Ghost," which went on for over ten days, to transforming the Media Lounge into an icy winter wonderland for a gala to raise money for multiple sclerosis. But the best events that [seven-degrees] has held are the ones where the [seven-degrees] team has the opportunity to give back–and have a little fun themselves.
"My favorite event that we have held was a cooking demonstration that was put on for the community," says Katherine Vuong, Sales Manager. "The guests of honor (for the event) were a group of homeless children from Orange County. Our Executive Chef cooked an extravagant dinner, and he taught them how to make a few dishes. It was a really great feeling to give back to the community. We always try to help the community, whether it's inviting artists to show their work as the backdrop for events or by helping out those in need, we pride ourselves on our involvement with the local community."
"My favorite event that we've held was my surprise birthday party, which was held last September," says Mark Orgill, Founder of [seven-degrees], with a laugh. "Everyone surprised me by booking an old punk band called The Dickies that I used to listen to. There were so many people who came–I would say around 220. I was so touched!" Orgill sighs and smiles. "It's been a whirlwind, the last ten years…they've gone by so quickly. It's exciting to see what we will accomplish in the next ten years!"
For more information about [seven-degrees], please visit www.seven-degrees.com.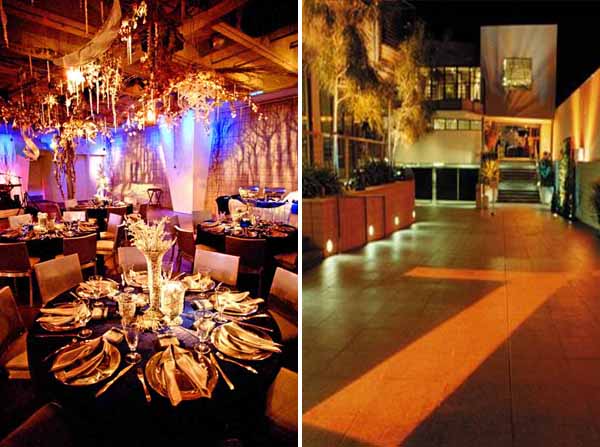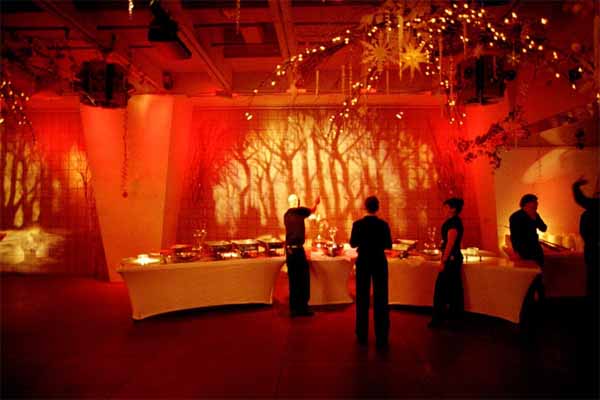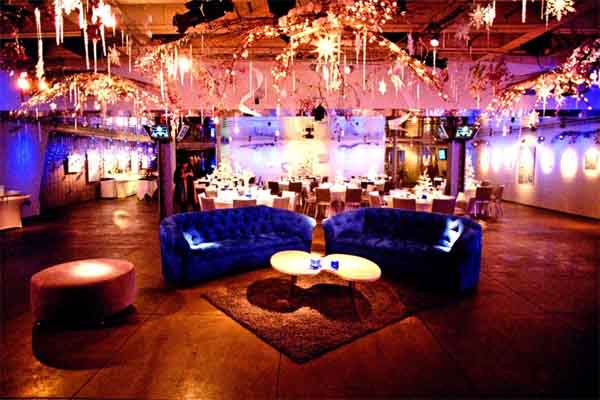 -Written by Sarah Osman. You can read more from Sarah on
Twitter
.