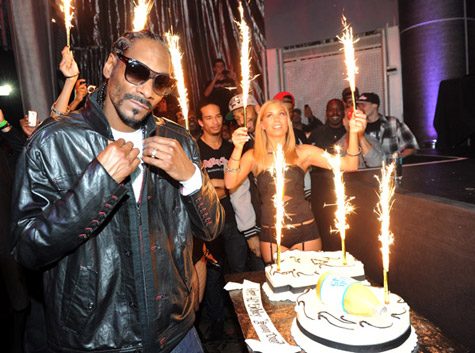 EventPlanning.com reports the Doggfather celebrated his 40th birthday party yesterday at the new Rolling Stone Los Angeles restaurant and lounge.
Snoop hosted a private gathering organized by his wife, Shante. Celebrity guests included Dr. Dre, Warren G, DJ Quik, Tyrese, Too Short, Russell Westbrook, Matt Kemp, Baron Davis, Lady of Rage and Chaka Khan who serenaded the rapper by singing Happy Birthday.
The dessert was an interesting edible 40 ounce bottle of Colt 45.
Looks like a great way to celebrate a 40th. Happy Birthday Snoop!