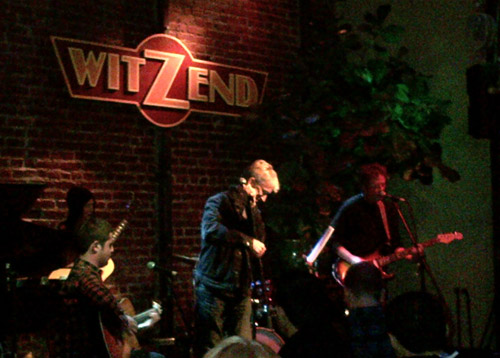 WitZend Live, a hidden gem in the heart of Venice, California has brought on "Andy Dick and the Bitches of the Century" show every Monday night in January.
EventPlanning.com had the pleasure of checking out the show and the venue this week. Being a long time Andy Dick fan from The Assistant days, we jumped at the opportunity to see Andy perform on the Westside.
The evening started with a standup comedy performance by Lucas Dick, Andy's son. It appears as though Lucas is just starting out in his comedy career but his presentation and jokes got laughter from the crowd. The first half of his routine was focused around being Andy's son which triggered laughter from the crowd. Then came comedian Dwayne Perkins for a short 7 minute act followed by the headliner, Andy Dick.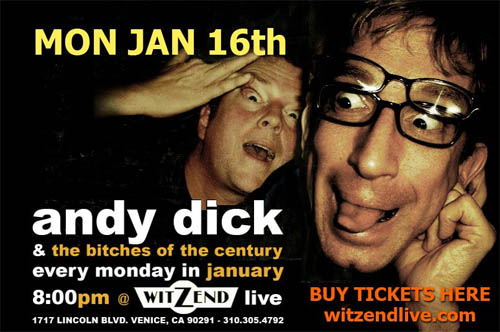 The most impressive find of the evening was the WitZend venue itself. Situated on Lincoln Boulevard, if you do not know the address, it's an easy location to miss. Once you get inside you are greeted at the bar by friendly staff.
As you continue inside, the stage area is small but has a great feel to it; perfectly sized for the venue itself. The room holds about 80 people.
WitZend also features a menu with appetizers, pizza, sandwiches and salads. I can vouch for the pizza being tasty.
The venue has an interesting history. In the 1960s the building was a bar called 4H Club, frequented by Jim Morrison & The Doors before closing down in the 1970s. For the next few decades the building held retail businesses before being purchased by current owner Jeb Milne in 2005. In June of 2011, Milne retrofitted and reopened the doors as WITZEND, a live entertainment restaurant and bar.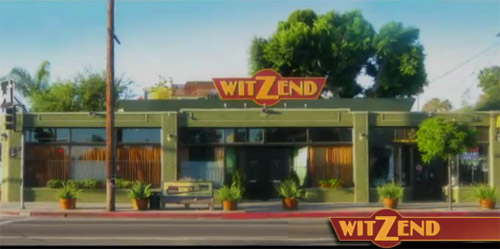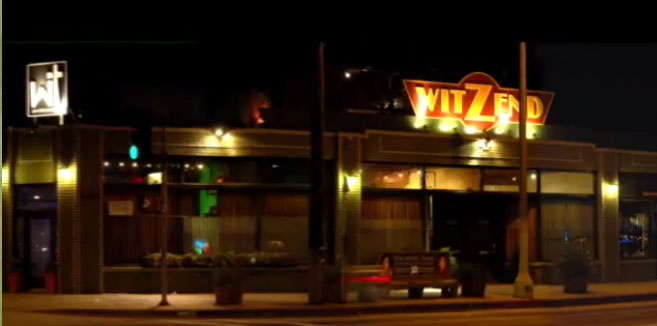 Venue Website: WitZend Live
Venue Event Calendar