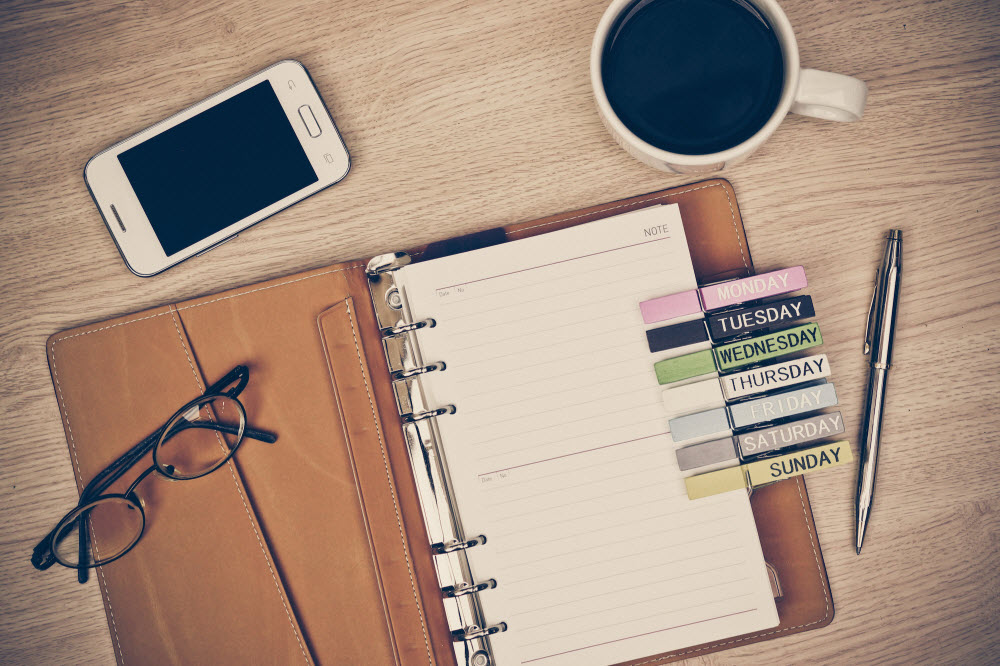 You've decided to take the plunge and enter the exciting world of event planning – good for you! Special events are a $500 billion worldwide industry, and the future only looks brighter for job prospects in the field.
"There's a growing demand for event planners," says Ellen Mullarkey, VP of Business Development for Messina Staffing Group, a staffing firm for event planners with offices in several major U.S. cities. "With large conferences, trade shows, and marketing events becoming more popular, companies are looking for people who know how to execute these types of events. They want folks who can work with a strict budget to generate hype and throw an event that everyone will remember."
Who are the companies who hire event planners?
Well, there are dedicated event planning firms typically located in large cities. But outside of these specialty firms, large companies that throw a lot of events for marketing and business development will hire event planners on staff.
Large non-profits will also hire event planners, as many have national or international fundraising events that need to be planned and staffed at local chapter levels.
Even the Federal Government and local Convention and Visitors Bureaus will hire event planners to handle the growing number of special events that these municipalities promote.
Being an event planner requires a varied and broad skill set that most employers will look for before deciding to hire you. As with many career fields, there's no one way to acquire these skills, but it will be necessary to demonstrate them to increase your chances of being hired. Let's look for ways to get the skills and experience required to be an event planner.
Ways to Gain Knowledge
Beyond degrees and certifications, there are other ways to gain some expertise in event planning through online coursework. The advantage of these programs is that they can be pursued from anywhere with an internet connection, and most cost much less and don't require the expense of traveling to classes during the week. Some are even free.
Appropriately enough, another way to learn about event planning is by attending events or conferences where industry experts speak and lead seminars. These can also be great ways to network in the field you hope to enter.
Lauren Grech explains. "Other opportunities to learn are through MasterClasses and conferences."
Grech cautions that before you lay out cash to register for and travel to these events, you should do a little homework yourself. "The key before registering for one of these MasterClasses or workshops is to make sure that who you'll be learning from, and the knowledge you'll take away, are actually authorities in the industry. Do your research to ensure you'll learn event management, design and execution. Examine the instructors' credentials beyond just Instagram to confirm that their actual event execution lives up to the pretty photos you see on their social media or website."
Experience Counts
All of the event professionals we spoke with agreed that experience as an event planner was just as important as, and perhaps more so, than specific education. If you're transitioning to event planning after a career in another field (this is common for event planners), then you may already possess many of the skills that event planning professionals value. It then becomes a matter of highlighting and honing these skills by working for events, usually as an intern or volunteer.
Before we explore some ways to engage your skills for event planning, let's examine what those important skills are.
Event Planner Skills in Demand
Leadership topped the list of skills valued by our event planning experts. "The one top skill for an event planner or coordinator is leadership," says Grech. "Event planning is all about leading a team and juggling a number of tasks, vendors, guests, etc. at one time. Therefore, anyone who wants to be able to run an event needs to be a strong leader that can command a team."
Greg Jenkins runs Bravo Productions in Long Beach, California, and he agrees that leadership is essential. But beyond pure leadership is another softer skill that is just as important: staying cool and composed under pressure.
There's a $7 word for this skill that you can impress your friends with: equanimity. Jenkins highly rates keeping calm and having the ability to change months of work in a single moment if circumstances dictate (and it's inevitable that at some point they will).
"There will be times where what may be planned will need to be adjusted – sometimes re-configured at a moment's notice and this will require that the event planner demonstrates diplomacy and calmness to those individuals who also will be needed to help with those abrupt changes.You also need to have a knack for being flexible throughout conception and execution of the event," says Jenkins.
Things may change at the drop of a hat, but that doesn't mean you shouldn't come to the game without adequate preparation and due diligence. "Be Prepared" is the Boy Scouts' motto and it extends to the world of event promotion.
"One must always present themselves and the company in a professional manner," says Jenkins. "To this end, we look for those individuals who have a good track record of being on time, always present and prepared to address any need that arises.There's also only one chance to make an event happen – no retakes or re-dos. You must be dependable and reliable."
It may not be the sexiest of skills, but producing a realistic budget and sticking to it is essential, particularly if you're working with someone else's money, and all of our experts rated number-crunching skills highly.
Financial savvy is critical, says Jenkins. "It's the ability to put together a line-by-line budget, understanding the need to make a profit, while exceeding your client's expectations. An understanding of some basic economic principles is helpful."
Leadership, equanimity, being prepared and watching the bottom line are all encompassed by perhaps the most important skill of all: vision.
It's the ability to see, as Carol Galle puts it, the "big picture."
"In this industry we need creatives, number crunchers, project managers, consultants and people that will do whatever it takes to get the job done," says Galle. "But someone with ability to rise above the chaos and focus the team on the business purpose for the event is invaluable. There are a myriad of decisions and details with every event, but if you keep the end goal in mind, you will always make the right decisions along the way," she says.
Sharpen Your Skills and Gain Experience
Now that we know which skills event planning professionals value, let's look at ways you can hone your own skill set and engage these skills productively.
Coming into an interview for a position with a portfolio of experience displaying these skills in action can set you apart from other candidates.
One of the best ways to gain experience is by volunteering for an event. As any event planner can attest to, there is no shortage of jobs to be done, either leading up to an event, or on the day of the event. So one of the first things you should do as an aspiring job candidate is to reach out to events in your area of interest and see what kind of internship or volunteer opportunities they have available.
Almost all will have several options for you, and the best bet is to pursue a role that offers you a view of all the pieces of the event planning puzzle – how to choose and work with vendors, how to budget, and how to rally the troops in pursuit of a perfectly executed event. Even if, as an assistant to the event director you might be refilling her mug of coffee more than anything else, it offers a valuable perspective and an understanding of what Galle calls "the big picture."
When choosing an event or a role to help out with, it's best to follow your passions, since you'll be helping out purely for love and not money. If you're a runner, then choose a fundraising race to help out with. And if there's a particular cause that your efforts will help further, then volunteer for an event surrounding it.
Carol Galle of Special D Events is one of those event professionals who values volunteer engagement. "Fortunately, our industry offers so many ways to volunteer and gain experience. As the CEO of a corporate event management agency, I'm likely to hire someone with nonprofit volunteer event management experience. Nonprofit events have a business purpose, and that mindset matters. Most nonprofits offer volunteer opportunities. Find a cause that is close to your heart and dive in."
Lauren Grech concurs. "If you're already out of college and are looking to make a career change into event planning, volunteering and interning to get day-of event experience is critical. Many conferences and networking events are always seeking day-of staff and volunteers, so check there for opportunities to see what it takes to produce an event. You'll get exposed to being on your feet all day, how to think proactively and anticipate any event needs, what goes on behind the scenes, etc. Even for students who do receive an accredited education, it's so important to get outside of the classroom so you can apply your knowledge to a live event."
But don't make the mistake of believing that just because you helped your cousin plan his wedding, you know the ins-and-outs of pulling off a successful event. Seek opportunities with established leaders in the industry.
It's about building up a portfolio of experiences that event professionals will value.
"Make sure you take the time to source an opportunity that's with an established professional in the industry. Don't use your personal events for friends or family in your portfolio, as running an event for a family member or friend is very different than running an event for a client, " says Grech.
Do It Yourself?
If you're looking to be hired as an event planner by an established firm, perhaps that means that you're not looking to run your own event planning firm, at least initially. But don't discount the value of working for an established firm for a number of years, building up experience and proficiencies that you can call on down the road if you decide to strike out on your own.
It's much more likely that you'll succeed after attaining some core competencies and putting a little extra cash in your pocket.
With that being said, promoting your own event does build competency and proficiency as an event planner, in a sink-or-swim fashion. It's a style of initiative that a few of our experts pointed out as a standout quality in a candidate.
Ellen Mullarkey of Messina Staffing Group, which fills positions for event planners with qualified people, values this type of D-I-Y initiative.
"If you want to secure a job as an event planner, you should throw some events yourself," says Mullarkey. "Even if you have a college degree in PR, the best way to prove your value is to have real events on your resume. When a candidate comes to us with a background in planning rock concerts, club nights, or weddings, it's generally pretty easy to secure interviews for them. So if you truly want to break into this field, my recommendation is to get out there and find a venue that will let you host events, then start building your resume."
Mullarkey offers that event planning experience can prove to be more valuable than specialized training in the field, even if your experience isn't directly related to what you'll be doing in a new position.
"For example, we recently staffed a guy who had managed his friend's rock band for ten years. He started managing them in high school and took them all around the world doing concerts. When the band called it quits, he wanted to get out of that world so he could spend time with his family, and it turned out that event planning was the perfect field for him. He'd already proven that he had the skills to do it, so he was receiving offers from tech companies left and right!"
A good diversity of experience is, for Mullarkey, a real asset for a candidate's chances of being hired by an established event firm.
"People come to it from all different backgrounds. Some folks come to us with marketing or PR degrees seeking work in event planning. Others studied entertainment management. And we've actually staffed a lot of people who have no secondary education but have thrown successful events in the past," she says.
Putting It All Together: Prospecting and Interviewing
So now that we've identified what types of education, essential skills, and types of real-world experience event professionals value in job candidates, let's put everything together and explore how to get an interview for an event planning position, and bowl them over with your initiative, knowledge and portfolio of experience.
Do Your Research
On of the essential skills of a successful event planner that Greg Jenkins of Bravo Productions pointed out also applies to the process of becoming an event planner: do your research online and be thorough.
What used to take hours sitting in a library and making phone calls across the country can now be done from your couch with a smartphone. Use the wonderful resource that is the internet to prospect and build long and short lists of the companies you want to work for.
Jenkins outlines "thorough research" as invaluable to success in getting an event planning job, and to success in the job itself. "This goes beyond a quick Google search. It requires that the event planner understands due diligence. You eliminate all variables that can possibly go wrong, know the ins-and-outs of the venue, a group's historical patterns, etc. Those who can conduct their due diligence will understand that Murphy's Law does exist. You need to be a person who can do their homework."
Doing your homework entails the use of social media sites like LinkedIn and Facebook prior to asking for an interview. Get to know the top event planning firms in the U.S. (we've given you a head start in this article) and the people behind them. Get to know their personal backgrounds and look for common interests or experiences. This can serve to not only break the ice, but will often impress the person you're interviewing with because it shows real initiative.
Ask For It
If you've ever worked in sales, you'll know that a very simple step to close a sale is often overlooked by even some experienced salespeople: just ask your potential buyer to purchase your product or service.
When you're looking to work for an event planning firm, you are also in a very real way selling your set of education, skills and experience to an employer. And so it really doesn't make sense to beat around the bush. If you want to work for a particular company or with a particular person, tell them so!
Announce your intentions with confidence in an initial email or phone call. If it's an email, don't necessarily send along your resume with it. Just state your interest in working with the company and briefly state your background and experience.
If there's an open position, you may be directed to send along your resume and come in for an interview. If it's not a good fit, the person you're dealing with will likely be up front and honest with you, and you can walk away from this initial contact with valuable pointers on how to improve your candidacy.
Events are best expressed through photos and video clips, so consider opening up your own website. There are dedicated portfolio sites that allow you to post articles, photos, links and video clips that are fairly inexpensive and which don't require sophisticated computer skills to look nice. Your own portfolio of event experiences at your own site is a much more dynamic and unique way to sell yourself than by a traditional resume.
The Interview: Be Prepared
Remember, to be hired as an event planner, you should display the skills before and during the interview process that will keep you in good standing for the job.
Go into the interview knowing important details about the company and the person interviewing you.
Jennifer Collins of JDC Events has the final word on coming to your interview with a winning strategy. "First and foremost, visit the company's website and social media channels to understand who they are and how they deliver. Candidates should never come into an interview asking what the company does. Candidates should revise their resume and prepare for the interview with this research so that they can be seen as solutions-oriented and someone that can bring value to the company."